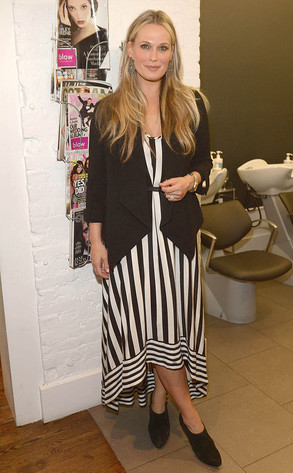 Michael Simon / REMBRANDT
Molly Sims has traveled the world with her modeling and acting career, but she's still a Kentucky girl at heart.
At Rembrandt and Neutrogena's Holiday Party Prep event at NYC's Blow salon, the model mama told E! News how she, husband Scott Stuber and their 5-month old son, Brooks, plan to celebrate the Christmas season.
"We make this tea called Spice Tea," she said. "It's very Southern." (Also easy! Just mix instant powdered tea, Tang, powdered lemonade and a dash of nutmeg and cinnamon. Add to hot water, and voila, y'all!)