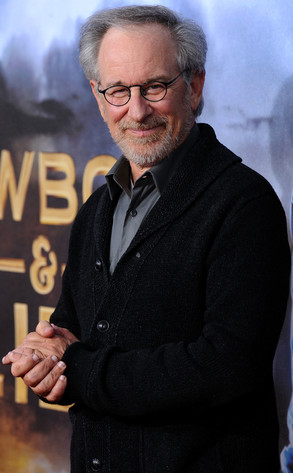 Frazer Harrison/Getty Images
Movies aren't just a career for Steven Spielberg, they've long been an "escape" from a learning disability he didn't even realize he had: dyslexia.
For the first time, the great director is talking about his battles with dyslexia, how it instilled terror in him during his elementary school days thanks to constant teasing from his classmates, and how he and his band of fellow misfits even became his inspiration for writing The Goonies.
In a sit down with the website Friends of Quinn, which acts as a resource for young adults with learning disabilities, Spielberg revealed he was diagnosed with dyslexia five years ago and learned he had been living with the disability his whole life.