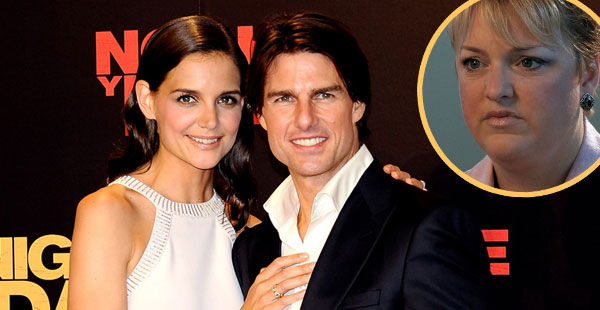 Carlos Alvarez/Getty Images; St. Petersburg Times/ZUMA Press
Not a fan of Mission: Impossible? Well then, you might just be a Suppressive Person.
That's an exaggeration, but according to ex-Scientology member Amy Scobee, Tom Cruise is "viewed as a complete god" within the controversial religion.
Scobee spoke with E! News about her experience in the church....
Scobee, who left the church in 2005, knew Cruise and ex-wife Nicole Kidman well, even hiring their household staff at one point.
So why is the actor so revered within the COS?
"Because of his influence," she said. "He was awarded the meritorious award of valor...He's viewed as integral."
For more on Scientology, Tom Cruise and Katie Holmes divorce settlement, and more, tune in to E! News tonight at 7 p.m. and 11:30 p.m.
—Reporting by Maureen Heaton and Michelle Falls