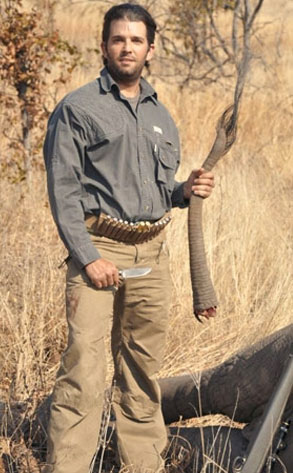 huntinglegends.com
If the real estate business doesn't work out, Donald Trump Jr. and brother Eric could have a future in head-hunting.
The Trump family is holding its ground in the face of harsh criticism from PETA and the Twitterverse in response to newly released photos from an African safari the brothers went on last year—during which they hunted and killed a number of animals, including an elephant.
"If the young Trumps are looking for a thrill, perhaps they should consider skydiving, bungee jumping, or even following in their anti-hunting father's footsteps and taking down competing businesses—not wild animals," PETA said in a statement to E! News.
So, how did Eric and Don Jr. respond?