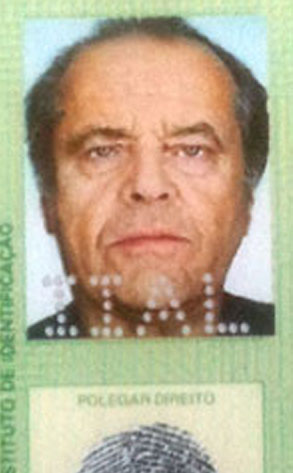 Brazilian Police
Is Jack Nicholson really as good as it gets? One inventive perpetrator seems to think so!
A Brazilian man was busted after he presented a fake ID bearing a photo of the Oscar-winning actor while trying to open a bank account.
We've heard of obsessive fan tributes before, but this one is positively criminal, yes?