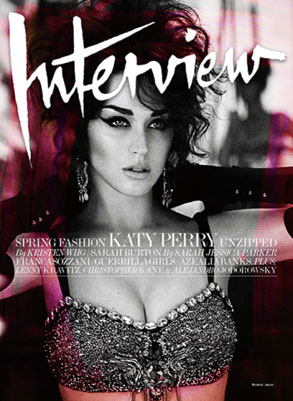 Katy Perry? Is that really you under there?
Normally when people say they emerge from a tough breakup a different person, they're speaking figuratively. Not so for Katy Perry, as the former Mrs. Russell Brand is showing off a drastic (and almost unbelievable) new look on the cover of Interview.
Gone is her overall playful veneer, brightly oversaturated makeup (and hair) and jokey fashions. In their place is a black and white sultry-stanced bombshell that even her most die-hard fans will likely have trouble squaring. But trust us, it's her.