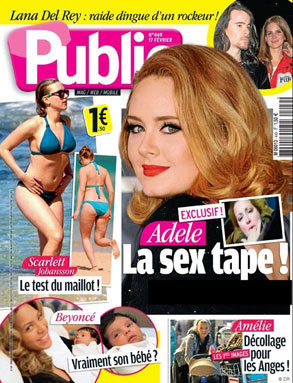 Public
Ooh la la? More like uh-oh.
Adele has enlisted a team of power lawyers to launch legal action against a French tabloid that published photos allegedly from a leaked sex tape featuring the British Grammy magnet with the ex-boyfriend who inspired her greatest hits.
Problem is, it wasn't her. Just, um, someone like her.