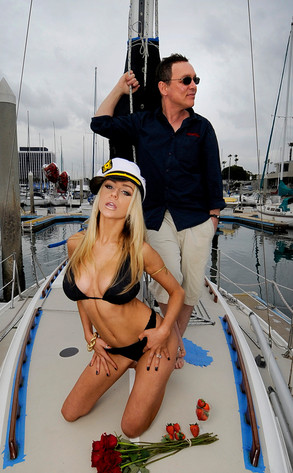 Jeff Rayner/Coleman-Rayner
Ah, another holiday, another photo op for 17-year-old Courtney Stodden.
On the heels (make that high heels!) of the Christmas present given to us by the teen bride and her 51-year-old hubby, actor Doug Hutchison, along comes some new pics of the controversial couple celebrating Valentine's Day on Tuesday.
With strawberries, roses and whipped cream in tow, the two make the most of their time on a yacht in L.A., all while Court sports a...wait for it...bikini!
Looks like fun, right? But, hey, don't take our word for it.
"Feelin like a velvety Valentines vixen as I strip off my clothes to dip myself in a bowl of creamy & delicious dark cherry chocolate! SWEET!" tweeted Courtney.
See exactly what she means in our brand-new gallery below!