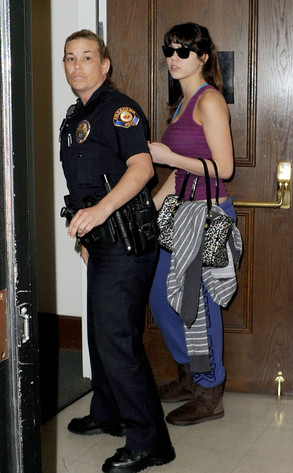 Ben Dome/PacificCoastNews.com
Claire Sinclair says she'll give Marston Hefner a chance to come clean.
The 2011 Playmate of the Year exclusively tells E! News that she is "not going to press charges" against Hugh Hefner's 21-year-old son, who was arrested last night at their L.A.-area home for allegedly assaulting Sinclaire.
But Sinclair, who was seen arriving at the Pasadena Police Department to obtain an emergency protective order earlier today, does have a few stipulations.