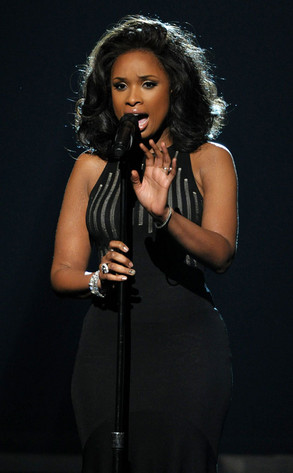 John Shearer/WireImage
Where do broken hearts go, indeed.
The 54th Annual Grammy Awards had already started off in singular fashion, with LL Cool J offering up a prayer for the late, beyond-great Whitney Houston following Bruce Springsteen's show-opening performance.
But the most wrenching, yet paradoxically uplifting, moment of the night belonged to Jennifer Hudson, who overnight was tasked with presiding over the musical tribute to Houston, who died just yesterday afternoon.