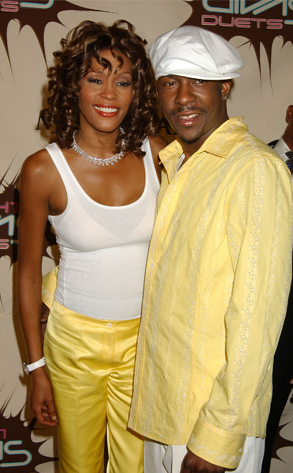 Gregg DeGiure/WirEImage.com
All Bobby Brown knew to do was go on with his show. And he could barely keep himself together.
The singer, who spent 15 often rocky years married to Whitney Houston before she divorced him in 2007, learned of her stunning death Saturday afternoon just before he and his reunited New Edition mates were scheduled to perform in Southaven, Miss.
"They are all together doing the absolute best they can to keep him together," a band insider told E! News. "It's beyond crazy."
And Brown shared his emotions with the crowd.