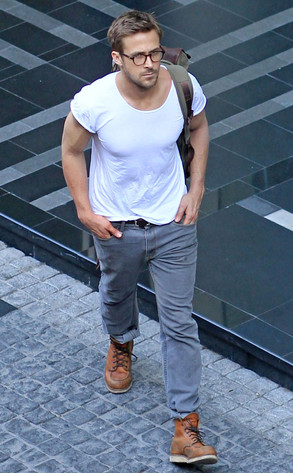 CYVR/GSI Media
If The Hangover 2 taught us anything, it's that what happens in Thailand doesn't always stay there.
Which, thankfully for us, means that we get to see sexy pics of Ryan Gosling and his bulging biceps filming his latest movie, Only God Forgives, in Bangkok. But it seems like the juicy stuff might be happening when the cameras aren't rolling, 'cause Mr. Gosling was not alone in his Thailand travels.
So who's accompanying the hunk abroad?