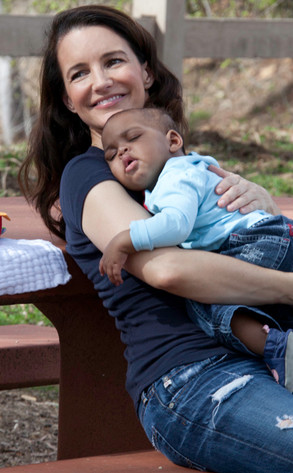 Jeff Vespa/WireImage
Awww! They grow up so fast.
And tucker out even faster.
It was just a few months back that we got surprise word that Kristin Davis had adopted daughter Gemma Rose, and now we've got a whole new impromptu mother-daughter photoshoot to coo over. And my, how she's grown!
The adorable duo—like mother, like daughter, indeed—made a day of it in a Los Angeles park last week showing just how bonded the twosome has become.
Not only that, the cuties can check another milestone off their list: baby's first paparazzi shoot.
Ah, she's already handling it like a showbiz pro.