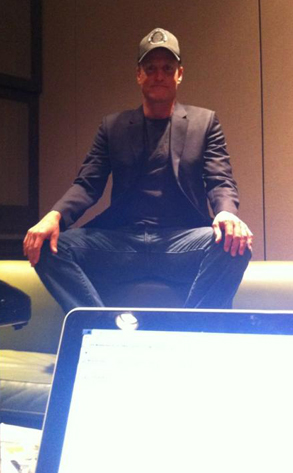 Twitter
If he's not already, Woody Harrelson should be a little red-faced by now. Make that Reddit-faced.
The 50-year-old thesp didn't do himself any favors when he agreed to join social news site Reddit's Ask Me Anything thread for a discussion that was supposed to be about anything.
Problem was, Harrelson's insistence on using the forum as a publicity vehicle for his new movie Rampart instead of spilling details about his personal life, which enraged Netizens who expected the latter.