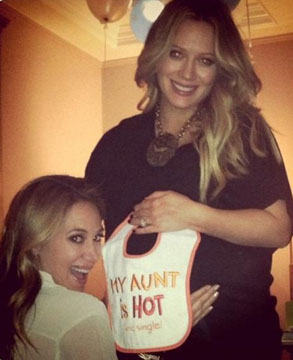 Twitter
Hilary Duff has plenty of stuff, but her future son needs to stock up on some swag of his own!
The former teen queen's family has it covered. On Sunday, Hilary's older sister, Haylie, her mom and several friends threw the 24-year-old mommy-to-be a fabulous baby shower.
So did Lizzie McGuire's future little one get some loot?