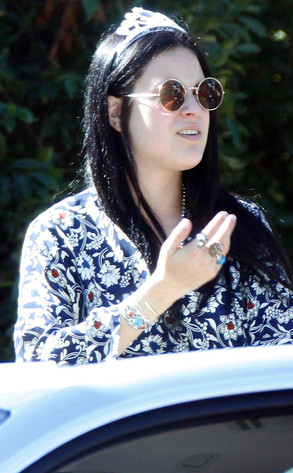 The Stig / Splash News
In Demi Moore's case, the kids look all right.
Tallulah Willis turned 18 today and invited pals to celebrate over at dad Bruce Willis' home, where she's been staying since Moore's trip to the hospital.
But while the newly legal high school senior was sporting a festive tiara and seemed in good spirits, was her mother able to make it to the party?