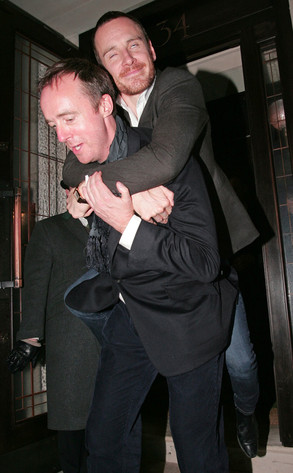 Copetti/Photofab/Rex / Rex USA
Whoever says Michael Fassbender doesn't know how to party is dangerously mistaken.
The German-born actor was photographed having every type of fun in the book—jamming on the piano, dipping Keira Knightley, waltzing with Viggo Mortensen—at GQ Magazine's London premiere afterparty for A Dangerous Method, in which he plays pioneering psychoanalyst Carl Jung.
And from the looks of it, Fassbender needed a little time on the couch today to recover...