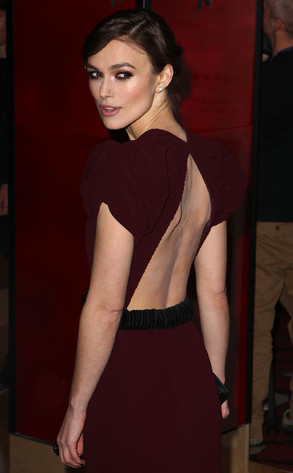 Fred Duval/FilmMagic
Ah, the need to have a hint of golden skin.
Not everyone is born with it, so it's no secret that celebs often get a little spray tan before hitting the red carpet, but sometimes it works against them.
Case in point: Keira Knightley donned a beautiful brown Burberry gown at the A Dangerous Method premiere in London last night, and then she turned around to show the dress' open back...
That's when we saw the splotchy fake-tan gaffe.