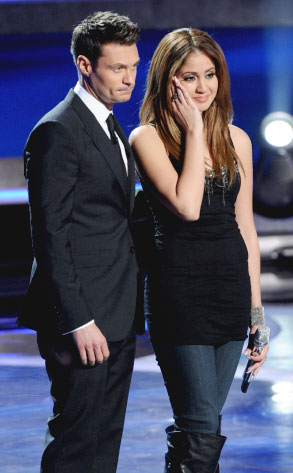 Michael Becker / FOX
It was fun while it lasted, but eliminated Idol contestant Karen Rodriguez isn't dwelling on what could have been. Yes, she was initially upset that her time singing for 30 million people a week is over. And of course, it was hard to say goodbye to her fellow contestants, especially BFF Jacob Lusk.
But her bond with judge Jennifer Lopez is what left the biggest impression—and it's also now her motivation to keep pushing forward.
So how is Karen coping with her elimination, and what did Jennifer say to help keep the young singer's spirits high? Here's what she told us this morning: