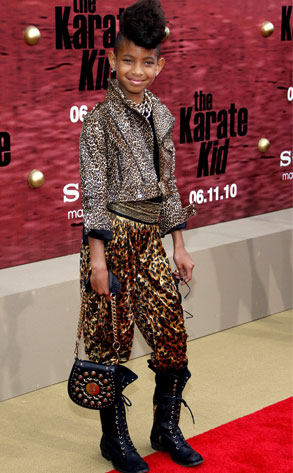 PacificCoastNews.com
Why does Willow Smith get to be a recording star at 9 and I'm still laboring in my garage at 27? No kid that age has anything to offer the industry. I hate nepotism.
—BlaCK, via the Answer Bitch inbox
Jay-Z—yes, that Jay-Z—begs to differ; it was his label who signed the daughter of Will Smith and Jada Pinkett-Smith to a record deal. The mogul claimed, via Ryan Seacrest's KIIS-FM radio show, that he had no inkling of Smith's age or parentage when he first heard, and loved, the kid's whiplash-inducing single. Jay-Z also insists that Smith is no coaster and has a vision of her own, though industry experts tell me that there's probably plenty of coddling going on behind the scenes ...