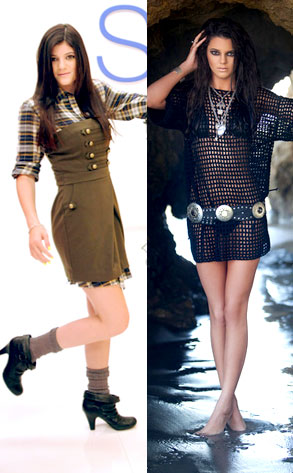 nicksaglimbeni.com
For those who thought 14-year-old Kendall Jenner's bikini photo shoot (right) was slightly less than age-appropriate, you'll be happy to know that her 13-year-old sibling has taken a much more conservative route in comparison.
Kylie Jenner—littlest sister to those Kardashian gals—recently landed a gig with Sears that finds her not only modeling for the retail chain, but starring in a new online back to school contest as well as an upcoming national TV spot.
Naturally, both Kim and Khloé have expressed their sisterly support for both Kendall and Kylie, but what say you?