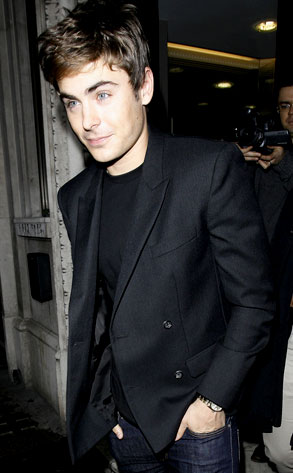 Neil Mockford/Getty Images
High School Musical star Zac Efron is all grown up.
And how do we know this?
First, he's starring in Charlie St. Cloud, which is an adult role, and secondly, he's now patronizing big-people places like strip clubs!
On Sunday night, Zac, his High School costar Corbin Bleu and another buddy hit Flashdancers in New York City and spent around $2,000 on lap dances and booze, the club confirms to E! News.
The New York Post's Page Six, which first reported the story, says that their party didn't end until 3 a.m. and that Zac took a liking to three ladies in particular...