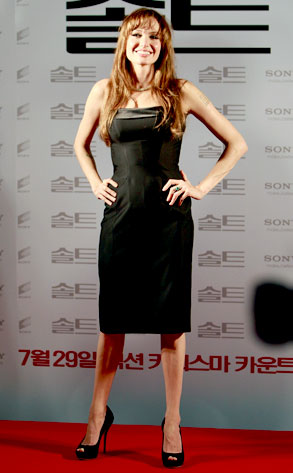 Chung Sung-Jun/Getty Images
Really, Angelina Jolie, this is all you got?
We expected more from the actress on the last stop of her Salt promotional tour in Seoul, but in this boring black sheath Angie ends her whirlwind trip with a whimper, not a bang.
And speaking of bangs, these tresses aren't having a good day, either.
With a crappy 'do, no movie-star glitz or glamour and this sad sack at the photo call, Angie's South Korea stop was a big fail—and a far cry from all the awesome outfits Angelina has rocked this month...