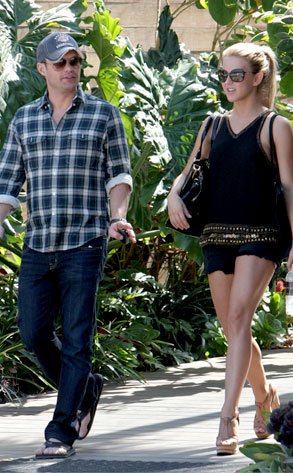 EVA/bauergriffinonline.com
Talk about dancing around the issue.
During an interview on the Valentine in the Morning radio show today, Julianne Hough found a way to sidestep the subject of whether or not she's dating our very own Ryan Seacrest—via humor.
"Didn't you know? We're having a baby!" she teased before regretting the joke: "Oh, God. I can't even say that. That's going to be everywhere now!"
Despite not actually being with child (we think?), Julianne says she probably won't be returning for the next season of Dancing With the Stars since she'll be busy working on Footloose.
But, if she were to ever come back, might Ryan be in the running as a potential partner?
"Well, he can groove," she admits. "He does a little dip here and there."
Looks like we'll just have to stay tuned.