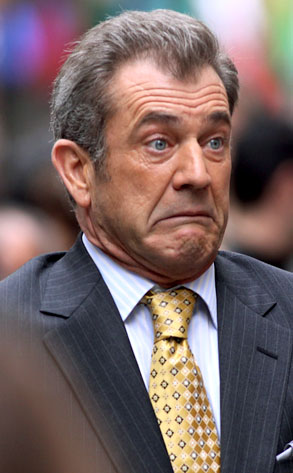 AP Photo/Donald Traill
Dressing like a Storm Trooper? Counting down the hours until Don Draper's return? Living a life that doesn't revolve around pop culture? However you decided to spend your Sunday, rest assured you had a much better time than Mel Gibson.
You see, the laid-back, pleasure-to-be-around, happy-go-lucky actor spent the day meeting with deputies from the Los Angeles County Sheriff's Department about his incredibly over-the-radar disputes with Oksana Grigorieva.
But it wasn't so much what he said that was interesting. It was what he didn't say.