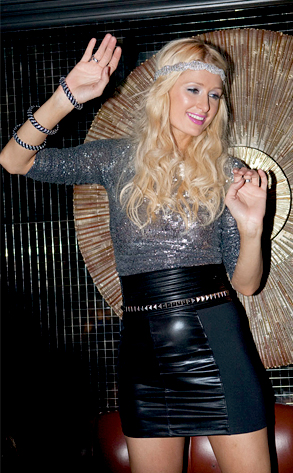 Courtesy Hard Rock/Cody Boor
Paris Hilton swears she wasn't heiling Hitler.
But a photo snapped of the starlet aboard a yacht in Saint-Tropez might suggest otherwise: Wearing a military-style hat, Paris appears to be mimicking a moustache with one hand while saluting in the air with the other.
Not true, says her rep: She was just dancing.
"Paris was dancing and having fun with her arm up in the air as she always dances...and was scratching her face when a photo was taken," her rep tells E! News. "The hat is not even a military style. It's a captain's hat from a club."
Other sources say the proof is in the picture itself...