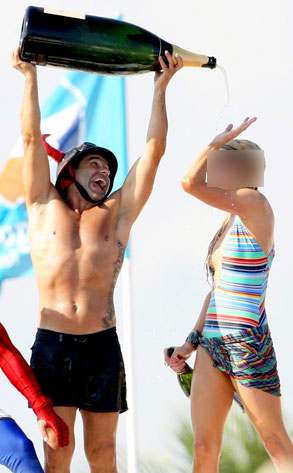 MPF/startraksphoto.com
Who needs to drink bubbly when you can bathe in it?
This perennial party girl was spotted getting showered in champers while partying in the South of France.
She's been quite the jet-setter lately. First, she was in South Africa for the World Cup, then it was off to Paris before jaunting to Sardinia.
Think you know who's making it rain champagne? Find out after the jump...