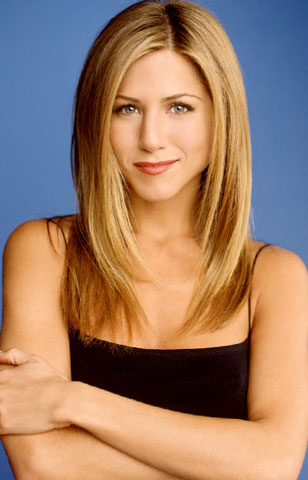 NBC
Dear Ted:
Your answer actually...about who wrecked Jennifer Aniston's marriage: Brad Pitt or Angelina Jolie? Maybe it should be Jennifer or Brad? Takes both to make it work, takes both to break it.
—Scrum
Dear No You Don't:
Sorry, even though the marriage may have already been dead, as Brad and Angie have both clearly intimated, that still doesn't release either Brangie party from culpability. Point is Brad and Jen were still legally married, and Angie and Brad will always have to live with that. What's the problem with getting divorced first and then moving on to your new partner? Jennifer, regardless of what part she had in the dissolution of her marriage (and, of course, she has a responsibility there), was denied that clean break. No fair.
Dear Ted:
I still strongly believe that no one can top Noomi Rapace as Lisbeth Salander in The Girl With the Dragon Tattoo but, I'm beginning to warm up to your idea of Kristen Stewart. I think she would be able to play the right combination of toughness and vulnerability that makes Lisbeth such an outstanding character. Any word on who may play Blomkvist? I could see David Duchovny in that role for some reason.
—Ellen
Dear Tattooed Trouble:
Don't remind me, Ellen. I cannot get over the fact that K.Stew is absolutely perfect for this role in a gajillion different ways. Schedule schmedule, I'm sure they could have worked something out. As for the other half of the literary dream team, the last I heard was Daniel Craig. How's that sound to you? Works for me!
Dear Ted:
Let's say Marky Sweet-Puss wants out from his "marriage" to Cruella St. Shackles and perhaps expressed this thought. Would it be below Cruella to let the truth out about Marky's sexuality to keep him in the marriage?
—Tara