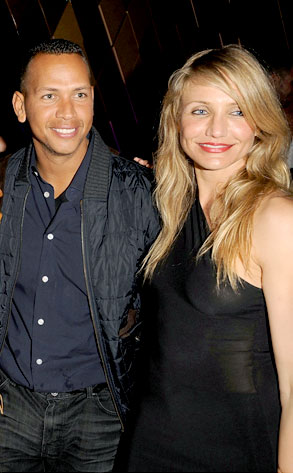 George Pimentel/Getty Images
Although we've known Cameron Diaz and Yankees star Alex Rodriguez have been getting cozy since the Super Bowl, the two continued to downplay their relationship in NYC this weekend.
The couple went out of their way to enter a teammate's birthday bash at the 40/40 club separately after arriving in the same vehicle.
"A-Rod arrived and went through the front door and about 20 minutes later, Cameron arrived and entered through the side door," a source tells E!. "We found out later that the same driver dropped them off."
Once inside the star-studded soiree, they continued to play coy...