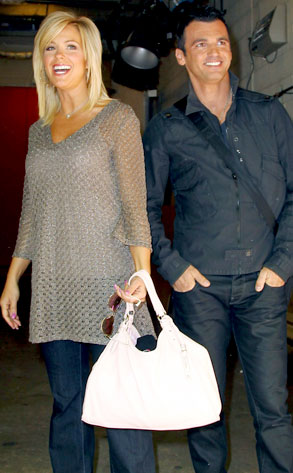 Fame Pictures
They may have shared screen time on Dancing With the Stars, but Tony Dovolani said he's not watching former partner Kate Gosselin on TV anymore.
When asked if he's been tuning in for her TLC show Kate Plus Eight, he said he's been too busy to watch. "I missed it," he told me yesterday at Armani Exchange's Chill Truck bash. "I'm too busy working and traveling."
And he won't be TiVo'ing it either, because he told me he already reached his limit with the mom of eight...