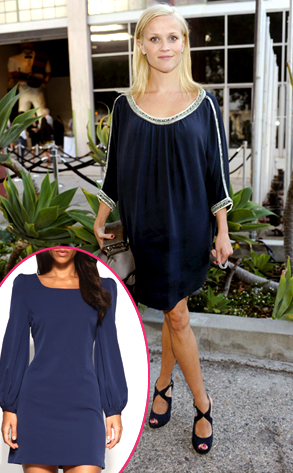 Stefanie Keenan/WireImage.com, asos.com
Reese Witherspoon usually dresses her petite frame in cute little printed skirts and cinched frocks, so we were beyond shocked when she was spotted recently wearing a muumuu. She was simply drowning in all of that fabric. But we'll forgive her just this once—maybe she felt really bloated that day!
However, if Reese wanted to be comfortable in a loose-fitting dress, she should've opted for something with more shape, like ASOS' bell-sleeve shift ($47.17). It lightly skims the waist and features a V-back with exposed zipper for an all-around flattering effect—perfect for when you're going to a dinner or just having one of those days.