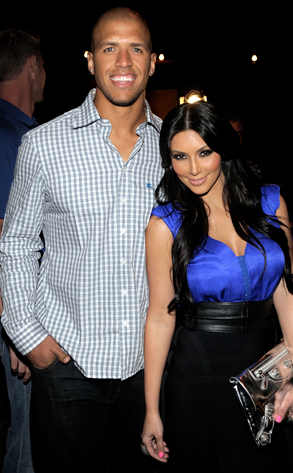 Charley Gallay/Getty Images
We love us some Kardashians, and no, not just because they're part of our E! family.
Scott Disick aside, the sisters clearly like their men athletic, hence Kim Kardashian's new studly beau, Dallas Cowboys wide receiver Miles Austin. Hotness!
We all know what happened last season when Kim stuck by her football player BF (if you all aren't sports enthusiasts, let us jog your memory: Reggie Bush's team won the Super Bowl), and while Saints head coach Sean Payton is sad to see Kim go, Dallas Cowboys player Martellus Bennett isn't sure what to expect with their new insanely hot cheerleader...