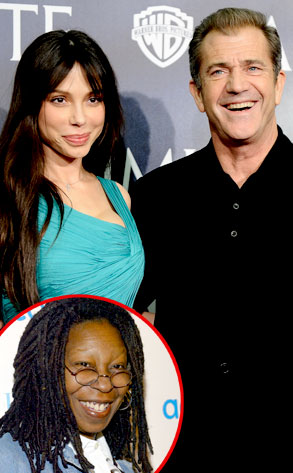 Carlos Alvarez/Getty Images; Chris Farina/WireImage.com
GLAAD isn't too happy with The View right now, and we predict some women's rights group may be next.
Whoopi Goldberg spoke out on behalf of her friend Mel Gibson yesterday saying: "I know Mel, and I know he's not a racist...He may be a bonehead. I can't sit and say that he's a racist, having spent time with him in my house with my kids."
Even though Whoopi tried to claim she's not defending what he's done, she went on to imply this morning that somehow Oksana Grigorieva is to blame for what's going on because she supposedly went to the press first before the police.
You've got to be kidding.