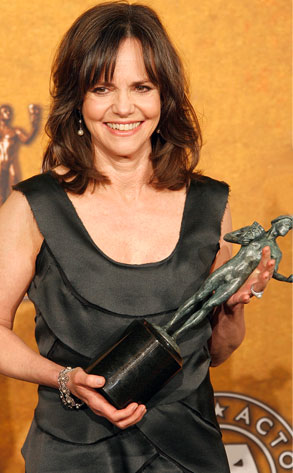 Jeff Vespa/Getty Images
When you've won two Oscars, three Emmys, two Golden Globes and a SAG Award, you deserve a little posh treatment, right?
Sally Field doesn't seem to think so.
While the rest of the cast of Brothers & Sisters travels around the set in their golf carts and other celebrity transport vehicles, you would be shocked to find out that 63-year-old Sally opts for a different mode of transportation...