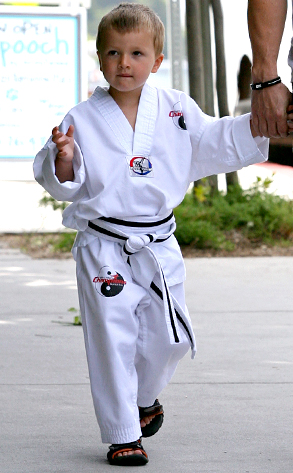 Jean Baptiste Lacroix/WireImage
While we're not sure if this cute kid is capable of giving Jaden Smith a run for his money when it comes to martial arts just yet, he does look adorable in this outfit nonetheless.
And although his famous father has never appeared on-screen sporting such a suit, the actor could probably pull it off given the tough-guy persona he often exudes.
(Just ask Andy Samberg.)
So who is he?