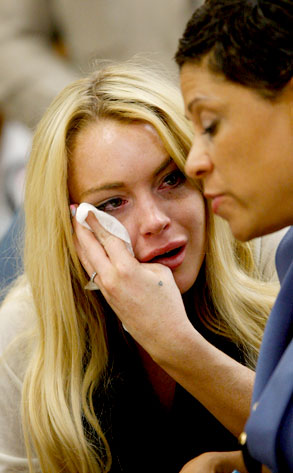 David McNew/Getty Images
Lindsay Lohan's lawyer stepped up to defend her client's stealth F-bomb—and then abruptly stepped down altogether.
"The fact is, the words could barely be seen by the naked eye," Shawn Chapman Holley said in a statement ths morning, just before she resigned from the case.
"That a courtroom camera, purportedly there to accurately chronicle the proceedings, would use a telephoto lens to zoom in as it did to Ms. Lohan's fingernail is a commentary on the entire issue."
In other words, it's wrong of us mean media peeps to criticize Lohan for that bleep-worthy manicure. Oh, and Holley also thinks Lohan's 90-day prison sentence was wrong, too...