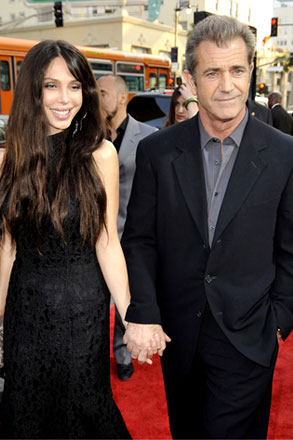 Kevin Winter/ Getty Images
Mel Gibson might have played a lethal weapon in the movies. Now the cops want to make sure he isn't doing the same offscreen.
The Los Angeles Sheriff's Department has opened a domestic violence investigation into accusations the Passion of the Christ auteur punched out his ex-girlfriend/baby mama Oksana Grigorieva earlier this year during an ugly confrontation.
"We have spoken to the alleged victim," spokesman Lt. Steve Whitmore tells E! News. "The investigation officially began Monday and we are in the preliminary stages."
What would Jesus say?