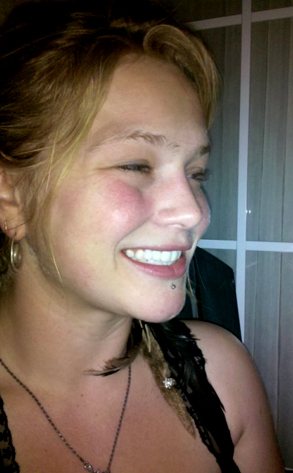 Twitter
And, we're guessing, Crystal Bowersox's dentist has a brand new summer home.
The teeth that nearly caused a beef on this season's American Idol are no more, as this year's runner-up proudly showed off her new dental work in a photo posted to her Twitter account.
"Whats NOT missing in this picture??????" she wrote of the snapshot. "Yeah. That's right."
For those not up to speed on the dental hygiene of former reality show contestants, what's not missing is her once-missing tooth. And while Crystal never had a problem with her gappy smile, you'll have to forgive her for grinning a bit wider these days.
"I love myself no matter what," she wrote. "But I can't stop beaming my Tim urban smile now. ;)" Can't say that we blame her.