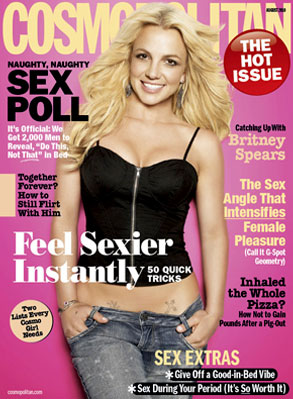 Cosmopolitan
Britney Spears may have found a two-pronged solution for keeping her kids as innocent as possible.
"If my sons told me they wanted to be in the entertainment business, I'd lock them in their rooms until they turned 30!" the 28-year-old mother of two says in the August issue of Cosmopolitan.
And that's a good place for them to be if no one tells 'em about the facts of life.