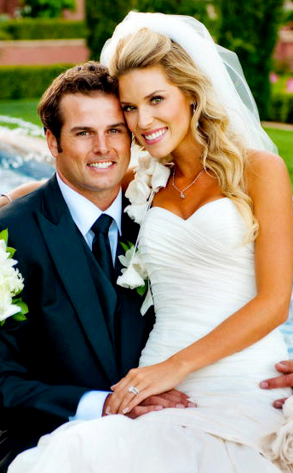 True Photography Weddings/Getty Images
Even her critics gotta admit that Carrie Prejean looks pretty darn good in this photo taken of the newlywed after she got hitched to NFL star Kyle Boller on Friday.
Or not.
Either way, here's a first look at the former beauty queen turned controversial figure wearing an elegant one-shoulder mermaid-style gown in a picture that's anything but, well, controversial.
Unless, of course, a certain blogger decides to paint a penis on it.