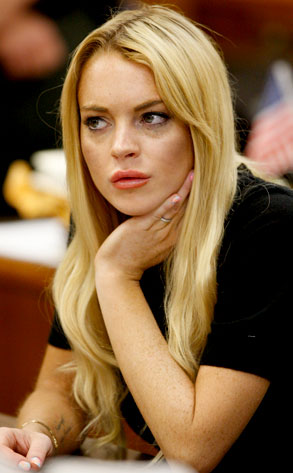 David McNew/Getty Images
2:43 p.m. P.T.: With both sides offering up closing arguments, Lindsay Lohan's lawyer, Shawn Chapman Holley, says Lohan relied upon her attorney, the court's directive and the Right On program as far as scheduling her sessions and that officials there made it clear she could leave for up to 21 days.
2:35 p.m. P.T.: Lohan's lawyer tells the judge that documents she reviewed about Lindsay's counseling contained intimate details of her client's life and expressed concern they might be leaked to the media. Judge Revel ordered that anything yet to be discussed before the court today not be disclosed, considering it private information.