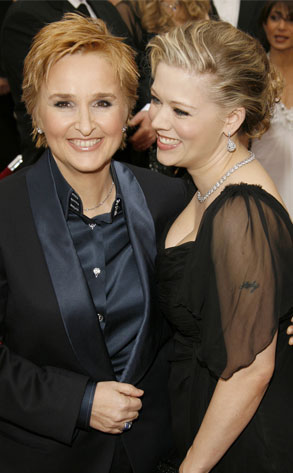 Lester Cohen/WireImage.com
Tammy Lynn Michaels is not keeping quiet about her soon-to-be ex wife's decision to formally end their nine-year partnership.
Taking to her blog to blast Melissa Etheridge in poetic prose, the self-proclaimed "Hollywood Farm Girl" said she was "blindsided" by the timing of the dissolution of their domestic partnership.
"Gentle waves/ no noise for awhile/ or maybe gentle voices/and SMACK!!!!! FILE FOR DIVORCE!!!/ even though we both promised, agreed, handshook, pinkyswore/no filing until after tour/in the fall," Michaels wrote Saturday. "Her broken promises told to me by headlines….could you stop blind sighting me?/ Have a good concert."