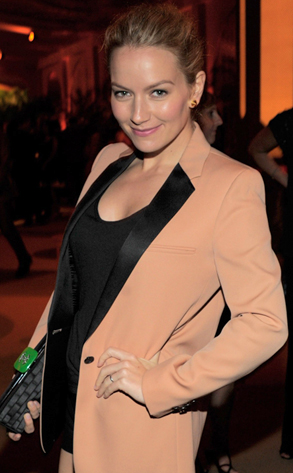 Kevin Mazur/WireImage.com
It's a beautiful thing.
Former Ugly Betty and future Love Bites star Becki Newton is expecting her first child with hubby of five years, Chris Diamantopoulos.
It'll be the first child for the 31-year-old, and while there's no word yet on a due date for the little tyke, while the news is no doubt causing untold joy in her personal life, it's wreaking a slight bit of havoc in her professional one.
Due to the impending stork delivery, her forthcoming TV show has been pushed to midseason to allow producers a bit more time to rework her character. The problem? Her Love Bites character is introduced in the pilot episode as a virgin. Kind of hard to pull off when your belly's growing by the minute.
What, they've never heard of the immaculate conception?