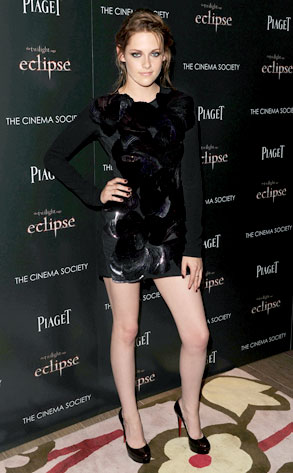 Stephen Lovekin/Getty Images
"She is [domestic]! We were doing the press junket a while ago and [Kristen] came up and had a handful of pies. She was like 'take one of my pies, they're so good!' I was like, f--k yeah I'll take one. I open it up, I think it was like a peach cobble something pie. I never would have thought she was so domestic! The pie was delicious. I scarfed that. I thought I'd maybe take a picture [of the pie] to share with the fans, but as I held it, I just had to gobble it up."
—Eclipse star Alex Meraz on Kristen Stewart's domestic abilities, particularly in the pie department. At the New Moon premiere Robert Pattinson joked Kristen cooked a "mean spam," but as we all heard on the recent press tour, Miss Stewart is quite the chef...