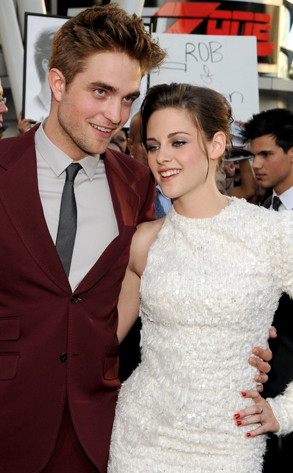 Mark Sullivan/WireImage.com
Eclipse opens today, and Twi-fans will swarm the theaters over the holiday weekend for many different reasons. But in our unbiased opinion, it's the chemistry between Robert Pattinson and Kristen Stewart that really carries this franchise (sure, it doesn't hurt that they're dating).
Producer Wyck Godfrey recently told Time magazine he doesn't think of Rob and Kristen's romance in a good-for-business way, just that he hopes they "stay together" so there's nothing awkward on set as they finish up the last two movies. Jeez, where did you read that a few times before?
But does the rest of the cast agree?