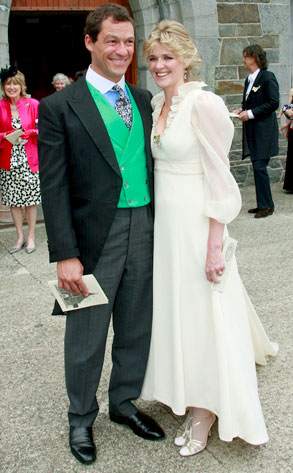 XPOSUREPHOTOS.COM
Nice day for a Wire wedding.
Erstwhile sham Yankee Dominic West tied the knot with his longtime partner Catherine Fitzgerald at her family's castle (yeah, castle) in Limerick, Ireland, yesterday.
Among the revelers at the vow swap were West's Wire costars Wendell Pierce, Andre Royo, Sonja Sohn and Doug Olear.
The duo have been engaged since 2007, were college sweethearts and have three kids together. The ceremony, which began with the bride arriving at the Glin Castle chapel in a horse-drawn carriage, turned into a twofer, as immediately after they said "I do," the couple took advantage of the decked-out church and christened their two youngest kids.
Just because your family owns a castle doesn't mean you don't like a bargain. Congrats!