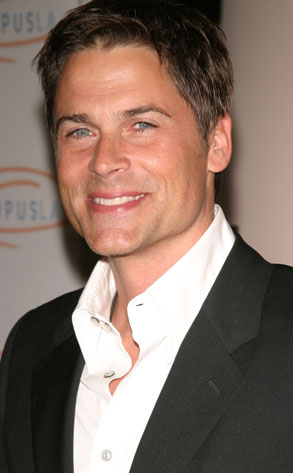 Michael Papo/ZUMAPress.com
If there isn't at least one chapter dedicated to nannies, sex tapes and prematurely leaving TV shows, we want our money back.
Rob Lowe is joining the new fleet of celebrities with memoirs in the works, and is set to release his tome, Stories I Only Tell My Friends, through Henry Holt and Co. in May 2011.
The 46-year-old's book—which the publisher optimistically boasts will actually be written by Rob himself, not a ghostwriter—is being described as a "mid-career meditation on his four decades as an actor," and will wax nostalgic on his "misunderstood" childhood in Ohio, his foray into the "rough counter culture free-for-all" that was mid-seventies Malibu, his time as a teen idol, his post-West Wing resurgence and his most recent role, as a father and husband.
So, nothing on nannies, then?