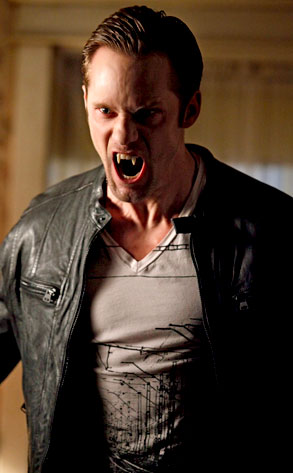 John P. Johnson/HBO
Fangbangin' serial killer? Been there. Orgy-inducing maenad? Done that.
Big Bads in Bon Temps are a dime a dozen, but if you think you've sussed out True Blood's latest candidate—ehhh! (How awesome is my buzzer sound?) Try again.
Sure, Eric's pretty evil (if you count studliness as sin), and the King of Mississippi's got somethin' up his sleeve, and don't even get me started on that rubbernecker Lorena. Still, there's someone else, and his or her dastardly plans might just bring the tiny town to its knees.
So who's True Blood 's latest rotten apple? And which character is next to go vamp? Read on for that, plus the latest scoop on Gossip Girl, The Office and even (sniff) Lost...