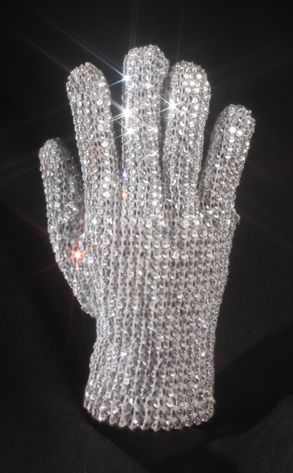 Courtesy of Julien's Auctions
Auctioneers expected Michael Jackson's famous Victory Tour glove to be a top seller at their event.
But, they didn't imagine a fan would dole out nearly $200,000 for it.
Such was the case, however, at Julien's Auctions Music Icons port sale in Las Vegas last week, when a fan purchased the late legend's Swarovski crystal-coated glove for $190,000, and garnered a standing ovation from attendees.
Prior to the big bid, it was thought that Jackson's signature white glove would sell for $20,000-$30,000.
But, the King of Pop's sparkly accessory wasn't the only item to bring big bucks on the auction block.