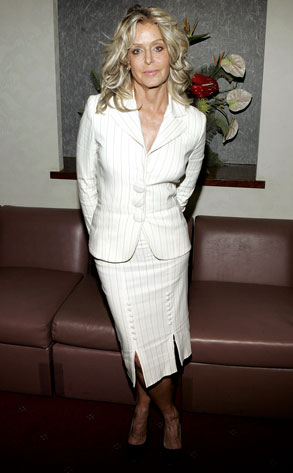 Jason Merritt/Getty Images
The legacy of Hollywood's fallen Angel lives on, thanks to Farrah Fawcett's loved ones.
Marking the one-year anniversary of her tragic death, Farrah's close friend Alana Stewart, longtime love Ryan O'Neal, Tatum O'Neal and son Redmond O'Neal paid tribute to the star by gathering at the brand-new Farrah Fawcett Foundation offices in Beverly Hills Friday.
Not unlike Fawcett's approach to her battle with anal cancer, the organization will fund alternative treatments for the disease. It will also focus on pediatric cancer and aid in research efforts.
Stewart says she hopes their foundation will shed light on her late friend's little-known illness and improve the overall quality of life for patients already fighting the good fight.